Inktavo Webinar: Where in the World is Profit in the Printing Industry?
Unlock the secrets to a profitable print shop with our exclusive webinar. As an MBA student, Nick Gawreluk traveled the world to understand profitability in the printing industry. Countless trips later, he developed crucial pointers and started a company dedicated to empowering printers to print profitably. Learn Nick's key takeaways from a wild global journey and practical methods you can implement in your print shop.
Thank you to our partners!
Hosts: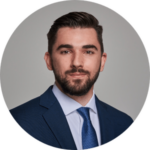 Nick Gawreluk is Founder of Print Profit, a company dedicated to helping secure the future of the industry by empowering printers to print profitably. He brings a wealth of business knowledge to the webinar with an international background of working for some of the largest equipment manufacturers and printing companies in the industry. Nick holds a Bachelor's degree in Print Media from the Rochester Institute of Technology and an MBA from Frankfurt School of Finance & Management.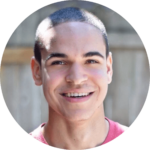 Bruce Ackerman is Founder of Printavo, simple shop management software for printing companies. After running a screen printing shop in college, he knew there had to be an easier way to manage their workflow. Printavo is now used worldwide to help printing companies keep track of their orders, and grow their businesses.
---

Watch the Recording!
Sign up to watch the webinar recording.