Become a PRINTING United Alliance member and take advantage of the many benefits of membership.
PRINTING United Alliance is the most comprehensive member-based printing and graphic arts association in the United States with a 70+ year history and over 20,000 members worldwide, and the producer of PRINTING United Expo. The Alliance serves industry professionals across market segments with preeminent education, training, workshops, events, research, government and legislative representation, safety, and environmental sustainability guidance, as well as resources from our leading media brands – Printing Impressions, Packaging Impressions, Wide-format Impressions, In-plant Impressions, Apparelist, and Print+Promo Marketing. Now a division of PRINTING United Alliance, Idealliance is a global leader in standards training and certification for printing and graphic arts operations across the entire industry supply chain.
Printing United's mission is to supply valuable resources, tools, and connections to support the printing industry.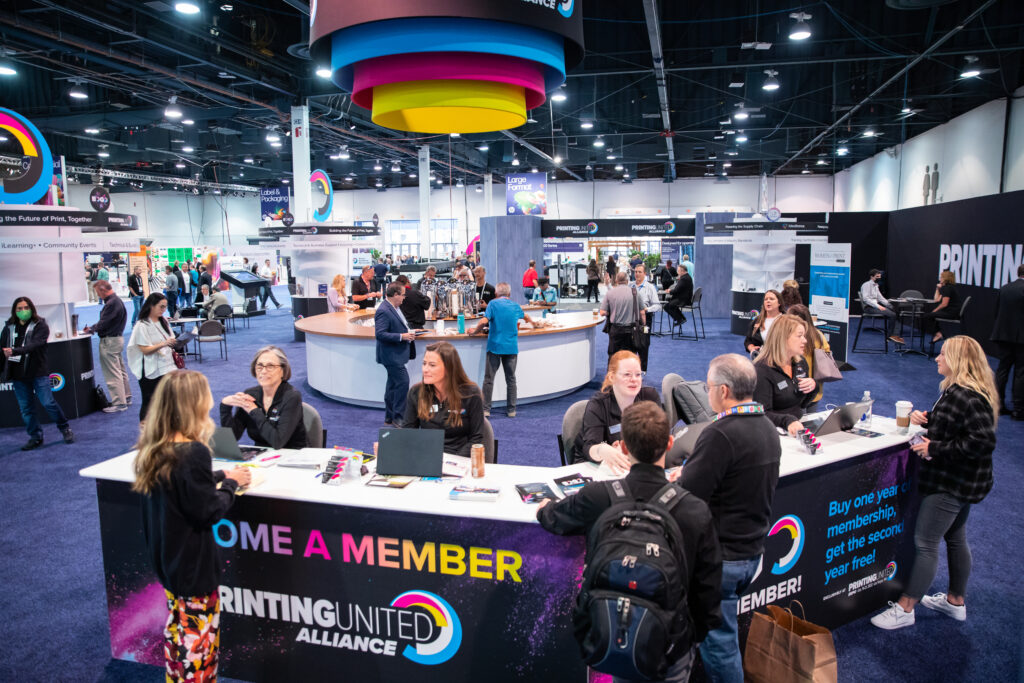 The Membership Advantage
Members can enjoy attending community-focused networking events, receiving unbiased support from subject matter experts, sharing their voices on advocacy and legislative issues, discovering professional development opportunities through iLEARNING+, and researching business strategy solutions.
Alliance membership is a cost-effective way to keep yourself and your employees updated with the latest news in your community. By joining as a corporate member, your entire organization benefits. Each team member can access premier services and tools and further their learning to help your company meet your goals and keep you competitive!
Click here to learn more about the benefits of a PRINTING United Alliance membership, and register today.

Partner Type
Trade Association
Industry
Industrial, Graphic, Garment, Textile, Electronics, Packaging, Commercial Printing
Website
Services
Trade Association Membership, Education, Advocacy, and PRINTING United Expo trade show.
Contact Partner
---